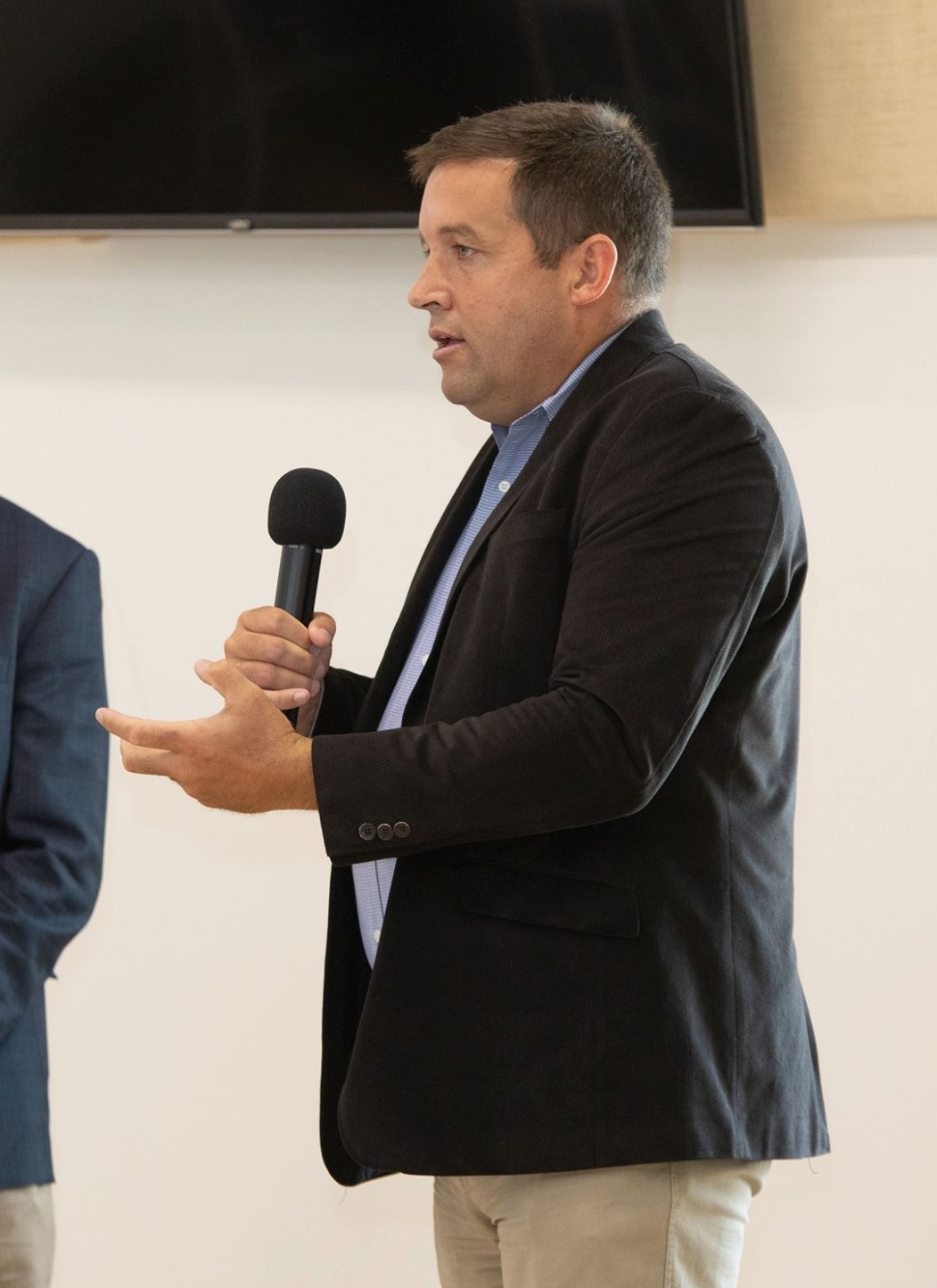 Keynotes | Series | Podcast Guest
Speaking
Do you ever find it challenging to find a high-quality speaker who is not only a subject matter expert but who can share that content in a thoughtful and engaging way?
John Crane speaks over 150 times a year covering a wide range of topics, venues, and audiences. He is passionate about helping audiences better understand our times so they can know how best to live and lead.
So much of leadership involves communication. The effective leader is a teacher, one who educates people toward action. That is what John does.
Leadership is about more than ideas. It is making your ideas a reality by educating people toward action.
Frequently Asked Questions
Speaking FAQs
What subjects does John typically speak on?
John typically speaks on specific topics within these general categories: leadership, cultural engagement, government and politics, conservatism, education, ethics/morality, bioethics, apologetics, theology, worldview, and youth culture, among others.
Any of the subjects have been given as a keynote address, a workshop/seminar, or as a series. These options are available to you and will, hopefully, provide you the flexibility to achieve the goal(s) for your organization's event. Also, if you would like access to the menu of specific speeches John Crane offers, we are happy to get that to you.
Does John speak to political, corporate, and professional audiences?
Yes. As a political leader, John is often invited to speak to various political, corporate, and other professional groups. If you are looking for a dynamic talk or presentation, he would be happy to serve you.
Does John speak at schools, colleges, and universities?
Yes. Having been an adjunct college professor and spending considerable time teaching and training next generation leaders, John has spoken to a number of student groups—from middle school to high school to college and university audiences. If you're interested in having him visit your classroom or university audience, please use the contact form below.
Does John speak at churches or other faith-based events?
Yes. John has considerable experience speaking in faith-based settings and has been invited to speak at a wide variety of churches and other faith-based events. Additionally, he taught his "Equipped to Engage" cultural leadership series in churches and in other settings to many aspiring leaders who want to learn how to effectively engage as cultural leaders.
Does John do TV, radio, or podcast interviews?
Yes, he has done a number of TV and radio interviews as well as podcast conversations. If you're interested in having John come and be a part of your program, he would be happy to do so. Please fill out the form below and a member of our team will work with you to determine the logistical arrangements.
How can I find out more information about John's next Equipping event?
Our leadership team hosts a number of Equipping Events every year on leadership, worldview, culture, and political engagement, among other subjects. To find out about the latest Equipping events and how you can be involved, please visit our Events page.