This familiar expression was recently conveyed to me by a friend as he was describing how he and his team creatively persevered to keep their business afloat while navigating the COVID tsunami over the last two years.
I've often described COVID as the great revealer. And one of the most significant outcomes of the COVID aftermath is that it awakened people to the affairs of their government in a whole new way. If the government response to COVID has reminded us of anything, it's that government impacts every aspect of our lives, whether we realize it or not.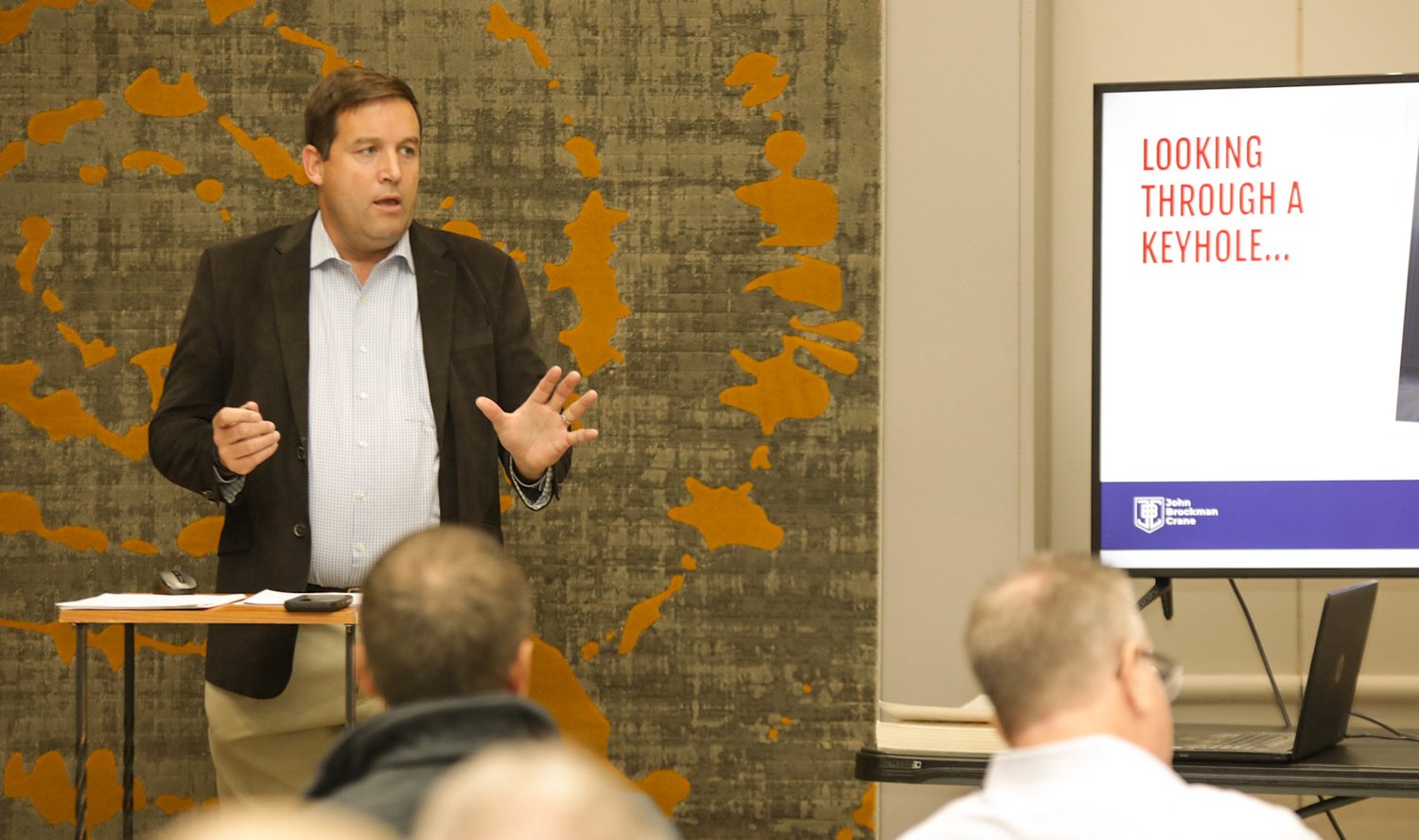 So, everyone has (or should have) a vested interest in decisions being made by our political leaders at the federal, state, and local levels. And yet, very few citizens take full advantage of their ability to have meaningful influence with their government representatives beyond the ballot box.
That is why I am so encouraged by the nearly 40 people who recently attended our latest Equipping Event on "The Art of Political Persuasion." In my own prior attempts to influence the decisions of lawmakers, I hadn't realized just how small the keyhole view is for citizens on the outside of the Capitol. Once elected to the Senate, however, I quickly discovered the considerable knowledge gap between my largely misinformed perception of the legislative process as an average citizen and the complicated reality of that process as an actual legislator.
The fundamental question we posed to the attendees at the event is one worth considering. If you had the opportunity to be in the room, around the table with the key political decision-makers, and provide meaningful input on how best to solve our collective problems, would you want to? The fact is, you can. It simply takes proactivity and a thoughtful posture.
The intention of the event was to answer provide an insider perspective so citizens can be better advocates on the issues they care about: "What do I know now as an elected official on the inside of the political system that I wish I had known when I was a concerned citizen on the outside of the system?
Because Americans typically hold a jaundiced view of politics, they struggle to believe they can actually make a difference. Or, in their frustrated attempts to convey their input to elected officials, they often pursue an antagonistic approach that ultimately becomes self-defeating. But affecting real change is possible if a person is willing to engage.